Introduction to Dobesh Appraisal
If you need an appraisal of antique swords or firearms, Portland appraiser Jerry L. Dobesh, ASA, of Dobesh Appraisal, can help.  Jerry has been active in the antiques business, full time, for over 40 years.  Jerry performs appraisals of antique furniture, fine and decorative artworks, silver, porcelains, glass, firearms, samurai swords, and a wide range of personal property.  Previously, while on an inspection in southern Oregon, I had the opportunity to stop in and see an important and fascinating piece from our history.  As an appraiser, I appreciate the opportunity to see such an important historic artifact, especially when such a complete story of the sword known.
Samurai Sword in the Chetco Community Public Library in Brookings, Oregon
Nobuo Fujita was the only Japanese pilot to bomb the United States mainland during the Second World War.  In September of 1942, his float plane was launched from a submarine off the coast of Oregon.  He dropped an incendiary bomb on Mt. Emily, just east of Brookings.  Fortunately a rain the night before made this effort ineffective, and the Forest Service was able to put out the fire. His plane was spotted by to men in a fire lookout, and was heard by the residents of Brookings as they flew over.  This was the only time a Japanese warplane dropped bombs on our country.
After the war, in 1962, Nobuo Fujita accepted an invitation to visit Brookings, after he was given assurances that he would not be tried as a war criminal.  This visit began a deep friendship between Fujita and the city of Brookings.  He gave his family's 400 year old sword to the city, invited the children of Brookings to visit Japan, and was made an honorary citizen of their town.  He sponsored the visit of three high school students to Japan in the 1980's, and donated $1,000 to the Brookings library to purchase books about Japan for their children, so that there would be no more war between our countries.  This is important and moving story.  I appreciated the unique opportunity to see this sword during my visit to Brookings.
Nobuo Fujita Sword at the Chetco Community Public Library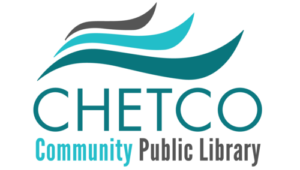 The Chetco Community Public Library in Brookings, Oregon, has this sword  in their collection. If you get the chance to visit Brookings, it's a unique chance to see a part of our state, and national, history.
Looking for an Appraisal?
Contact Jerry for a quote, or call.
Appraising is his only business.  He is not a dealer, and he does not buy or sell.  With Dobesh Appraisal, you will receive professional objectivity without any conflict of interest.  His sole interest is to provide you with an accurate, well supported, and unbiased appraisal.  Jerry's reports are USPAP compliant, and meet the 2022 IRS Qualified Appraiser/Qualified Appraisal requirements.
Most of Jerry's antiques appraisal work takes place here in the Portland – Vancouver metro area, including all the neighboring towns and cities such as Gresham, Tigard, Hillsboro, Beaverton, and Battle Ground, Washington, on a regular basis. Jerry is willing to travel as necessary, including Brookings, Bandon, and all along the Oregon coast.  If you need a valuation of antiques, fine art, swords, or firearms in the Pacific Northwest, give Jerry a call.  He is happy to travel.
Check Out Jerry's Oregon Live Articles
Jerry writes a monthly column for the Oregonian Home & Garden section. Click to read past Oregonian appraisal columns