If you need an appraisal of antiques and decorative arts, Portland antiques appraiser Jerry L. Dobesh, ASA, of Dobesh Appraisal, can help.  Jerry has been active in the antiques business, full time, for over 40 years.  Jerry performs appraisals of antique furniture, silver, porcelains, glass, firearms, and a wide range of personal property.
"As an appraiser I encounter all sorts of objects with rich histories.  I've seen wonderful Japanese woodblock prints, bronzes, and ceramics from the 19th and early 20th centuries. Many of these arrived during the late 19th century through the 1930's, as Portland was a booming seaport trading extensively with the world.  Examples of cloisonné are also seen, and vases were especially popular in the American market from the late 19th century through the 1930's.  The years after the second world war also saw many servicemen returning with mementos from their time in the post war occupation, including some exceptional Samurai swords."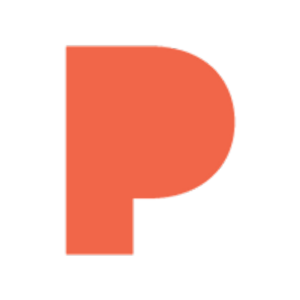 Currently The Portland Art Museum has an exhibit titles Objects of Contact: Encounters between Japan and the West.
"Exhibitions like this are informing to my appraisal practice, as well as a pleasure to view.  There really is no substitute for having the opportunity to see items in person.  The museum is open again, and this exhibit is a great opportunity to see excellent examples of Japanese decorative arts up close, and not be rushed.
I suppose if I had to my favorite piece in the exhibition, it would be the bronze hawk sculpture, standing with one wing open, looking back at you.  I keep expecting it to breathe.  It is by an unidentified artist, from the Meiji period (1868 – 1912).  This exhibition will be open until November.  I encourage you to go."
For a preview of the exhibit you can watch the short video below.
Contact Jerry for a quote, or call.
Appraising is his only business.  He is not a dealer, and he does not buy or sell.  With Dobesh Appraisal, you will receive professional objectivity without any conflict of interest.  His sole interest is to provide you with an accurate, well supported, and unbiased appraisal.  Jerry's reports are USPAP compliant, and meet the 2020 IRS Qualified Appraiser/Qualified Appraisal requirements.
Most of Jerry's antiques appraisal work takes place here in the Portland – Vancouver metro area, including all the neighboring towns and cities such as Gresham, Tigard, Hillsboro, Beaverton, and Battle Ground, Washington, on a regular basis. Jerry is happy to travel as necessary, and over the past 40 years, he has worked in nearly every state.  If you need a valuation of antiques in Prineville, Bend, Coos Bay or Bandon, or anywhere else in our State, give Jerry a call.  He is happy to come and see you.
Click to Contact Jerry for a quote, or call.